At WorldLink, we believe it's the development of core relationships that drive ultimate success. Our consulting practice is built solidly upon deep industry knowledge and a reputation for delivering "key industry relationships". In each of our consultant engagements we assess market opportunities, barriers to entries and identify competitive awareness. No matter what market issues confront our clients, WorldLink can identify value drivers from both the market and the customer prospective and use this information to build target relationships for the purpose of building marketing leadership.

WorldLink Network Inc. is a service provider focused on television and broadband companies that want to increase their global footprint and distribution channels.

About the Founder - George Monaster

Mr. Monaster's background includes ten years at Time Warner's Home Box Office where he was part of the start-up team applying satellite technology to create a multi-billion dollar consumer pay television brand. Mr. Monaster held senior vice-president positions in consumer marketing, sales and business development. Mr. Monaster was also part of the start-up team that created the 30 million subscriber Financial News Channel (FNN) which was sold to NBC and became the basis for CNBC.

In addition Mr. Monaster served twelve years at the General Electric Company's NBC and GE Capital business unit. At GE Americom he was vice president of North American satellite services as well as vice president of business development. He created GE's international satellite presence with joint ventures in Europe, India and South America.

Mr. Monaster was born in Shanghai China and lived in Europe. He is a US Citizen. He is a graduate of the University of Illinois School of Engineering and has an MBA from the University of Chicago.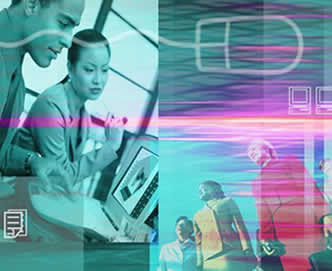 WorldLink Networks, Inc.
©2006. All Rights Reserved