"Powered by Eutelsat Inc"

Strategic Services
Efficiency, or controlling costs and resources has been a focus for business for sometime. And as a result, many companies are running highly efficient operations. The new challenge for foreign and U.S. based corporations is relationship effectiveness. It requires the right decision on how and when opportunity resources are deployed, which customers, channels, partners and influencers should be focused on; and more importantly, which ones will carry the company ahead of the competition. Relationship effectiveness is about building the right relationships for the future.
WorldLink helps companies make the right relationship choices from having insiders to guide you on forthcoming RFP's to sincere prospects in need of your service to influencers who can help close the sale. With a focus on relationship building, WorldLink "rewires" a company's sales brain to:
develop strong sales relationship literacy with senior executives
establish a relationship acquisition discipline at decision-making levels
initiate a culture of relationship performance
Marketing Solutions
Consultation
For any marketing program to be successful, it's important to clearly understand your business and the needs you're trying to address. Some of the questions we address with you include:


program objectives
target audience
competitive landscape
product differentiators
success measurements


WorldLink works with you to understand each of these critical elements, and help fill in any gaps. Once the market background is defined, the program strategy begins. WorldLink creates the program concept, positioning, and identity for your approval.

Account Management
With the program concept defined, WorldLink assigns a dedicated Account Manager to oversee overall program execution. The Account Manager works with you to develop a Program Plan capturing all of the program elements and execution timeline. A Program Plan typically covers the following:


program background
objectives
strategies
tactics
timeline
budget


Upon approval of the Program Plan, the Account Manager holds ultimate responsibility for all timelines and deliverables detailed in the Program Plan.

Execution
WorldLink provides the specialized resources necessary to rapidly execute each program element.


Creative Conception

Concept Design
Corporate Branding
Brochures & Direct Mail


Direct Response

Assembly and Collation
Distribution & Mailing
On-Line Marketing


Digital Development

Web Creation
CD Rom Development
Slide Presentations


Public Relations

Product/Service/Solution Launch
Executive Elevation
Media Relations
Analyst Tours
Whether you need comprehensive, fully-integrated programs, or simply support on specific program elements, WorldLink provides experience, competencies, and delivery to ensure successful marketing execution.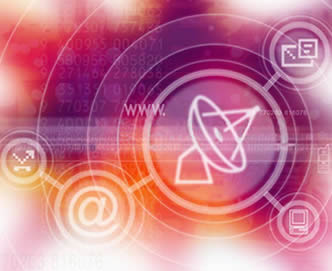 WorldLink Networks, Inc.
©2006. All Rights Reserved